I started selling in mid-September on
Etsy
. Still remember that first sale like it was yesterday!! I just checked my hearts today and then I felt the love! 2474 hearts in such a short period of time! WOW! I love each and every one of those hearts too! I can't thank you enough for supporting what I do!! Thank you so much!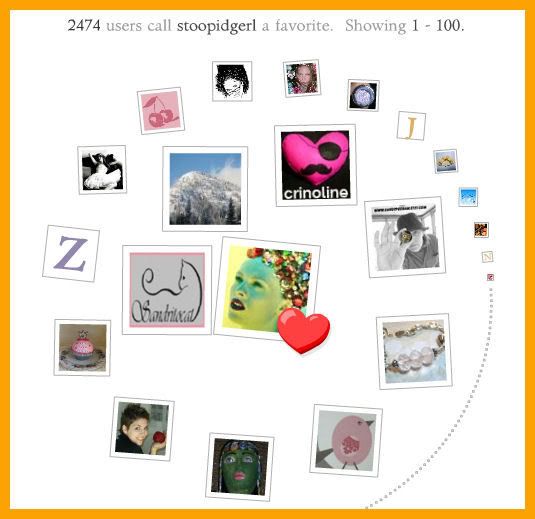 Also today I woke up and saw my

Mint-Chocolate-Chip Sky

print on the front page! That is always a good way to start the day!


AND THEN--- I found out that
SpittingImage
wrote a lovely blog feature about me!! I love it!!! Made me smile ear-to-ear when I read it... seriously!!!

What an awesome day! Thanks so much to all you out in EtsyLand!! You make my life wonderful!!